People visit a Speech Pathologist to help prevent or correct vocal problems. You do not need to have a diagnosed voice disorder in order to seek treatment from a Speech Pathologist. Typically, you do not need to have a referral in order to receive voice therapy. However, you may need a referral if you want the therapy to be covered by Medicare benefits.
For your first five sessions to be covered by Medicare at Bayside Voice Centre, you will need a GP referral with an Allied Health Chronic Disease Management Plan.  If you have concerns about your voice it is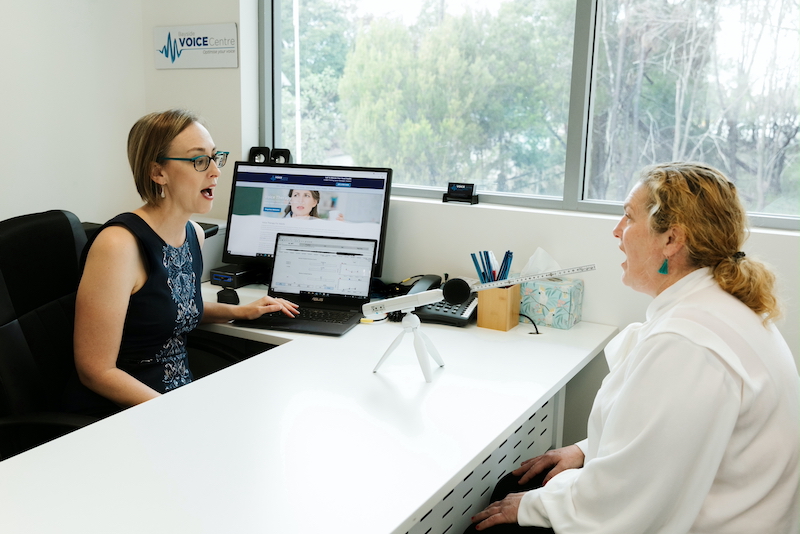 best to work together with your GP who will refer you to an Ear Nose and Throat (ENT) doctor to look at your vocal folds using laryngoscopy.  Then your Speech Pathologist can work with the team to make therapy decisions based on the evidence of what is actually happening in your voice box (larynx). 
Your first session will focus on an evaluation of your voice and identify strengths, weaknesses, and a plan to achieve your voice goals. The following sessions will teach you voice exercises that you can apply on your own to improve your voice and meet your vocal goals. 
Call Now To Make An Appointment
Jenny is a Certified Practising Speech Pathologist, in Brisbane, with a special interest in voice.
What is Speech Pathology?
Speech Pathology is the study of communication. It is a specific field of science that focuses on preventing, advocating for and correcting communication and swallowing disorders.  Voice, speech articulation, language, social skills, fluency and swallowing are all areas a Speech Pathologist has in-depth training of.  A Speech Pathologist has the necessary training to provide voice therapy, vocal training, vocal coaching and speech therapy. 
A Speech Pathologist can provide you with various strategies and techniques to improve your voice quality and address vocal disorders. Voice training can be beneficial for professionals who work in positions that require singing and speaking frequently and/or loudly. 
What conditions can speech therapy help with?
Speech therapy can help people manage voice disorders such as:
Muscle Tension Dysphonia
Vocal Fold damage
Speech articulation (difficulty speaking clearly)
Chronic Cough
Tremor
Voice quality – hoarse, strain, breathy, croaky
Nodules
Difficulty with volume control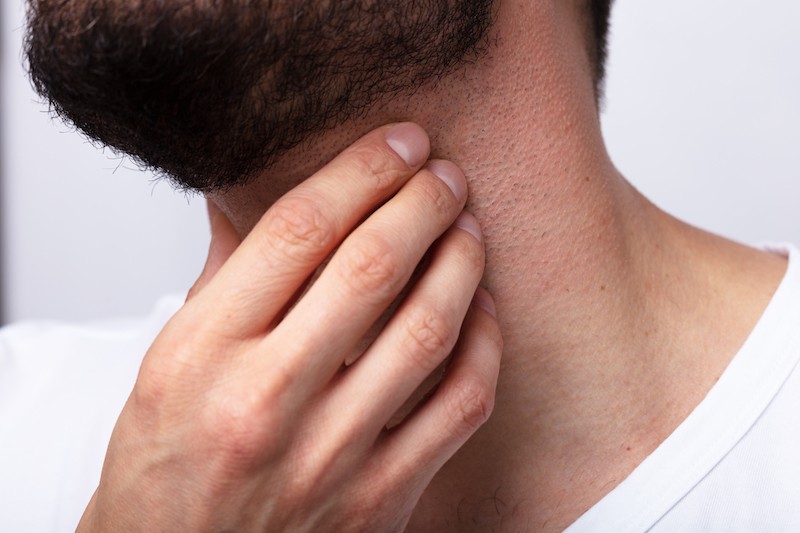 How long before you would expect to see improvement?
The number of sessions needed varies for each person depending on the type and severity of the voice diagnosis. Your Speech Pathologist will work with you to determine the best speech training plan for your needs.
Choosing a Speech Pathologist
When choosing a Speech Pathologist, look for one with experience and additional training in what you need. Initially, all qualified Speech Pathologists learn a generalised skill set that will correct most basic problems. However, many speech therapists have special interests that focus their core practice (eg. voice vs literacy), specific clients (children, seniors, professionals, etc.), or specific locations (public practice, private practice, etc.).
Qualifications and Memberships

 
Speech Pathology is considered a self-monitored industry overseen by Speech Pathology Australia. To be a Certified Practising Speech Pathologist the candidate must prove that they have passed the required training and have adequate experience in the field. 
Speech Pathology Australia requires that candidates:
Complete an approved Australian speech pathology program

 

Complete an overseas qualification process if they have been certified in another country.

 

Have worked at least 1,000 hours in the previous 5 years
Complete ongoing professional development to demonstrate current knowledge.
Areas of special interest
Areas of special interest for speech therapy are varied. When choosing your Speech Pathologist, be sure to choose one who can help you meet your voice goals. 
Voice Therapy
Voice therapy can be beneficial for children and adults who are experiencing problems with their voice. 
Vocal Coaching
Vocal coaching is perfect for professionals who rely on their voice to make a living. Some of these professions include: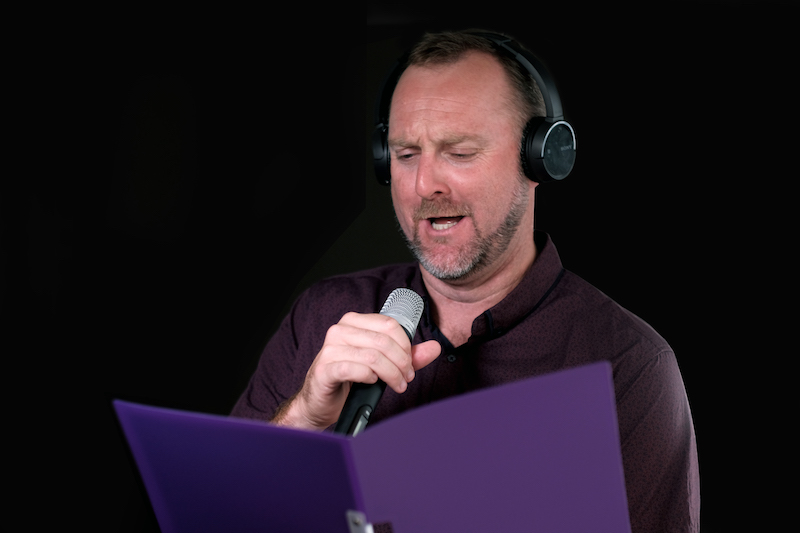 Actors
Singers
Preachers
Teachers
Call centre operators
Sports announcers or coaches
Tour Operators
A Speech Pathologist will provide you with coaching based reflective problem solving. Their speech training techniques are designed to help you improve and strengthen your voice to meet your vocal goals.  
Physical location or online
Most speech pathologists offer the option of in-person or online speech therapy. During the COVID-19 pandemic, many clinics have increased their online or Telehealth options to reduce the amount of in-person contact. When attending in-person sessions, COVID-19 precautions should be in place at the office. Double-check your provider's in-person and online options prior to your first session to determine which option will be best for you. 
Call Now To Make An Appointment
Jenny is a Certified Practising Speech Pathologist, in Brisbane, with a special interest in voice.
Questions you may want to ask
When you are choosing a speech therapist, there are several things to take into consideration. Be sure to ask these questions during the selection process:
How much will it cost? While most public clinics are free, many private clinics are not. Similarly, though you don't need a referral in order to visit a

speech pathologist

, you do if you are trying to use Medicare benefits.

 

Are they a Certified Practicing Member of Speech Pathology Australia? This demonstrates they have current qualifications.
In-person or online? Find out if it will be best for you to receive speech therapy at a physical location or via Telehealth.

 

Privacy Policy? All

speech therapy

clinicians should have a privacy policy in place to keep your information secure. If you would like your other medical providers to be involved in your therapy process, confirm whether or not it will be allowed.

 

Are they experienced with your area of need? Confirm that your provider has worked with people experiencing your problem before. You should be able to find a provider who is capable of treating your specific voice condition.
Expected speech therapy fees and rebates
Speech therapy fees and rebates vary. Speech therapy from a public clinic is often free, but speech therapy from a private provider typically has a cost associated with it. Private therapists are allowed to set their own fees. Confirm the fee with your provider prior to your first session.
What if I have concerns about the care provided by my Speech Pathologist?
If you have concerns about the care provided by your Speech Pathologist, address them quickly. Bring up your concerns directly with your Speech Pathologist initially to see if the problem can be corrected with them. If the problem is not corrected, switch providers and go to a different Speech Pathologist. There's no reason to stay with your original provider if their care is not working for you. If your concern is severe, you can file an official complaint with Speech Pathology Australia. 
The Speech Pathologist at Bayside Voice Centre focuses on voice therapy and training. Vocal coaching and voice training sessions are best for professionals who want to get the most out of their voice. We would be happy to help you prevent voice problems and communicate with more confidence. If you are concerned that your voice is not as strong as you would like it to be, contact us for more information about our services.