Bayside Voice Centre
Enhance Your Voice | Enhance Your Relationships
Trust Your Voice To A Certified Practising Speech Pathologist
Welcome To Bayside Voice Centre
Located in Brisbane's eastern suburb of Cleveland, our Certified Practising Speech Pathologist, Jenny Matthews would love to help you develop a strong, enduring and reliable voice.
If your voice is an essential tool for your occupation then you know how important it is to care for your voice.  Teachers, public speakers, actors, singers, radio announcers, call centre operators, tour guides and more, all rely on their voice on a daily basis and can unknowingly place a significant strain on their voice if they have not been taught strategies and techniques to protect and optimise their voice.
At Bayside Voice Centre we are all about providing education and voice training to prevent vocal damage and as a Certified Practising Speech Pathologist, Jenny has the expertise to provide voice therapy to help repair a damaged voice.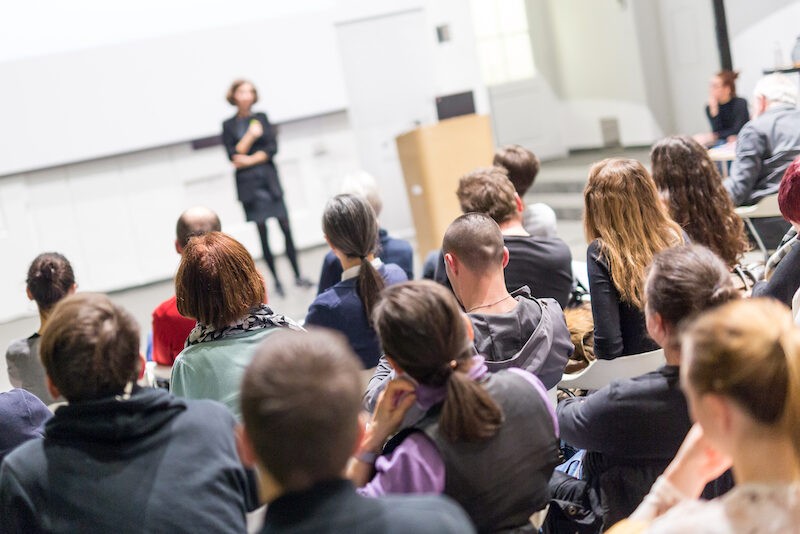 Our voice training workshops are tailored to your workplace. We provide engaging, informative and practical sessions to prepare your staff to use their voice well to prevent vocal fatigue and damage.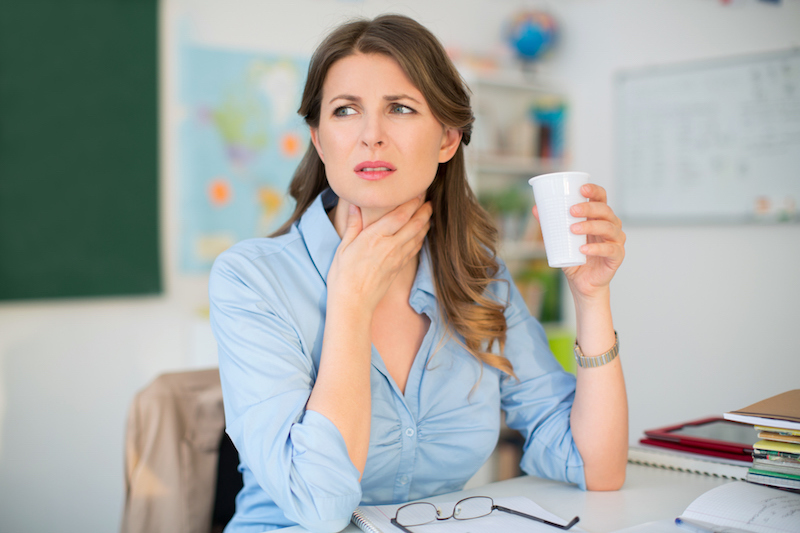 Individualised voice therapy for adults and children with a diagnosed voice condition. An analysis of the voice is conducted and a targeted program is developed to strengthen and improve the voice.
Individualised vocal coaching for singers, actors, public speakers and others who need a confident voice combined with effective presentation skills. Enhance your voice to improve the connection with your audience.
You Can Prevent Voice Problems and Optimise Your Voice
Develop the voice you need to engage with your workplace and community.
Do You Have The Voice You Want?
Your voice is an important part of your profession so it can be discouraging to be limited when your voice doesn't perform.   Your voice can be used intensively without having to feel strained, sore, croaky, breathy or tense.  Through voice training, voice therapy and voice coaching by a Certified Practising Speech Pathologist, with Speech Pathology Australia, you can have a voice that enables you to speak or sing with confidence and enjoyment.  Your voice can be:
strong, powerful & confident
subtle, poignant & clear
easy & enduring
relaxed & reliable
Take A Quick Voice Health Quiz

Voice Training, Voice Therapy or Vocal Coaching – What's The Difference?
It can be difficult to know who will provide the best assistance and improvement for your voice.  Where do you begin if your voice is restricting your ability to perform at your peak or connect with your community?
Voice Training
Voice training is preventative and beneficial for anyone who relies on their voice.  Voice training is an important part of the health and safety for workplaces, such as schools or call centres.  Training sessions educate all staff about how to use their voice well and use a quick checklist that may identify staff who are developing poor voice habits.  Workplaces can provide voice training as part of their induction program for new staff to ensure they are providing a safe workplace.
Voice Therapy
Voice therapy is necessary for people with a diagnosed vocal pathology and should be provided by an accredited speech pathologist.  You may be suffering from muscle tension dysphonia, vocal cord damage or other voice conditions.  The good news is that Bayside Voice Centre can help.  We work with your team of professionals, which may include your ENT, GP, singing teacher, return to work officer and family to assist you on the road to recovery and help to optimise your voice for the future.
Vocal Coaching
Vocal coaching can be particularly helpful for people who notice symptoms of vocal strain and fatigue.  It can provide them with strategies and exercises to prevent a pathological problem from developing.  Vocal coaching is also beneficial for anyone who wants to extend their voice to its full potential, such as sports coaches, church singers and speakers.  If you use your voice strenuously, it's a great idea to have a few sessions to learn to use your voice to its full potential without damage.
Contact Jenny To Discuss Your Vocal Needs
Learn how to protect and optimise your voice
How Can Bayside Voice Centre Help?
Local speech therapy Brisbane clients can rely on. 
Mobile service supports you in your workplace or home to personalise environmental changes.
Preventative and targeted training to provide a safe working environment:
Presenting engaging, informative and practical sessions to optimise voice quality.
Enabling continued engagement within your community and place of employment.
Delivering group adult learning sessions and individual coaching.
Current research evidence and assessment drives our practice:
Individual assessment guides personalised goals and measures progress.
Staff screening provides data to inform strategic planning for safe work practices.
Individualised services are available for:
Clients with a diagnosed or suspected vocal pathology.
Professional voice users who want enhancement techniques to optimise their voice.
Children who require voice speech therapy integrated with family, school and social life.
Collaboration with you and your family, medical professionals, employers and WorkCover to provide a multi-disciplinary service.
Registered provider for Medicare, Workcover and the DVA (Department of Veteran Affairs).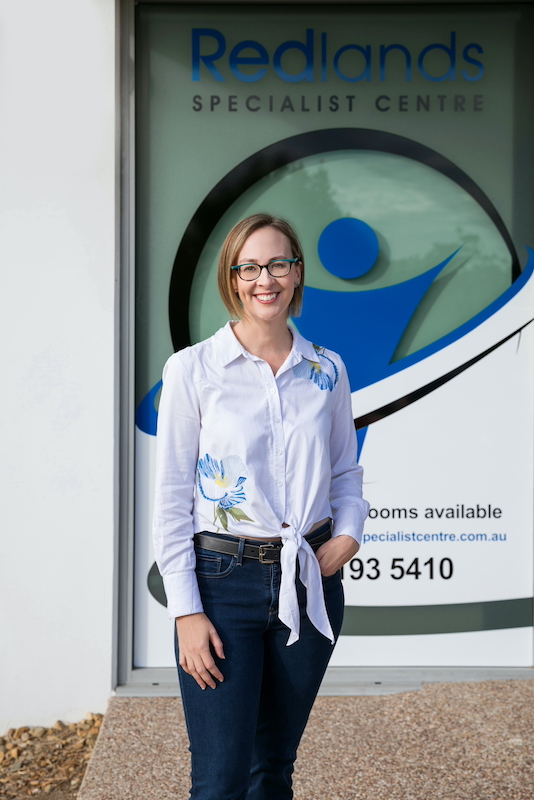 Call Now To Make An Appointment
Jenny is a Certified Practising Speech Pathologist, in Brisbane, with a special interest in voice.
Frequently Asked Questions
Do I need a referral?
No. Clients can self-refer to see a Certified Practising Speech Pathologist. In some instances you may have a referral from a GP or ENT/Laryngologist, but this is not required.  To be covered by Medicare benefits a referral is necessary.
You can be covered through Medicare benefits for up to five sessions of speech therapy, with an Allied Health Care Plan for a chronic medical condition.
Maybe it's 'just' laryngitis? 
Are you losing your voice, but not feeling sick?  Hoarseness persisting for more than three weeks should involve a laryngology assessment to ensure treatable diseases are not missed. Early intervention is the key.
What can I claim?
Consultations may be claimed through Medicare, WorkCover or private health insurance. Contact your provider to check the coverage for speech therapy.
What will happen at the first appointment?
At the first appointment a pain-free asessment of your current voice will be conducted.  This will identify the strengths and weaknesses in your voice.  From here you will be given voice exercises to practise at home to strengthen your voice and train it to meet the demands of your profession.  Bringing any previous medical records will assist this process.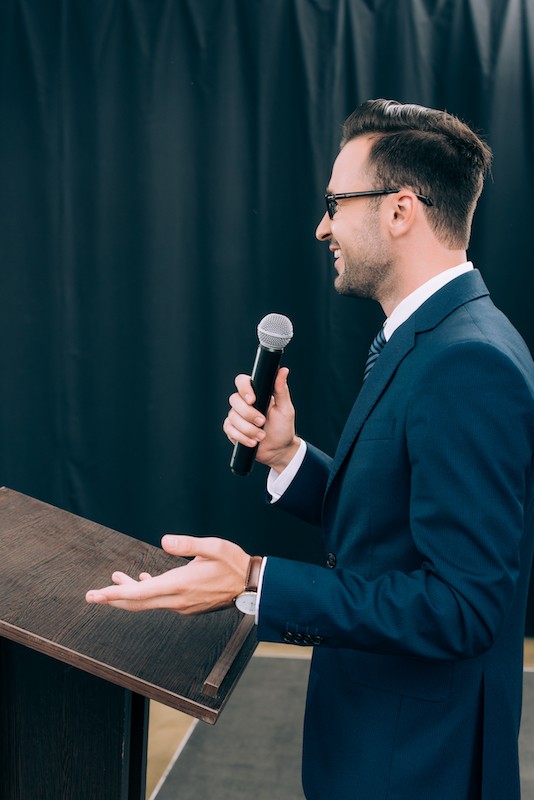 How many visits will be needed?
Each person's voice is as individual as they are, so voice therapy is personalised for each client.  Improvement should be noticed within 2-4 sessions and will continue with the progression of exercises.
Who should I see?
Your GP, Laryngologist/ ENT and Speech Pathologist are integral members of the voice team.  Depending upon the results of your consultation, you may also be supported by a paediatrician, neurologist, child psychologist or physiotherapist and be assisted by your private health provider as part of your multi-disciplinary service.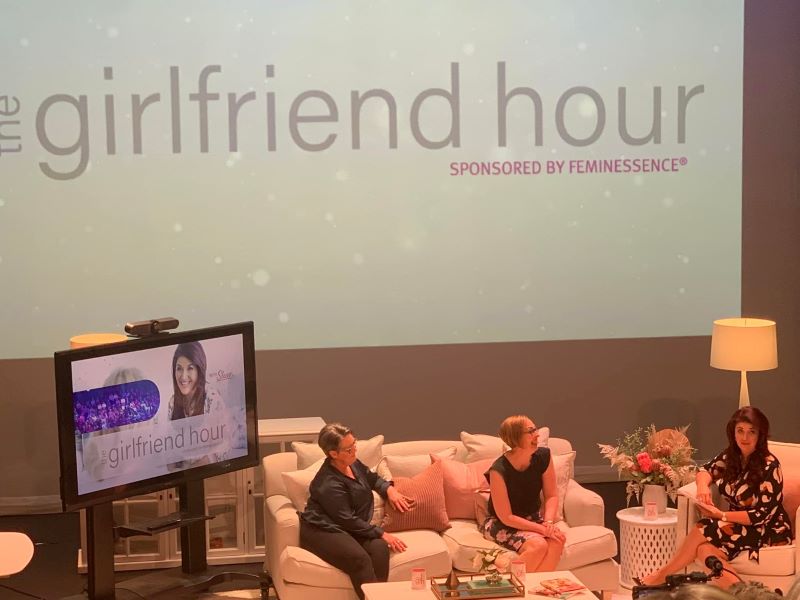 Watch Jenny's interview with Shar Moore on The Girlfriend Hour as she discusses what motivated her to become a speech therapist and why finding your voice and learning how to use it well are so important.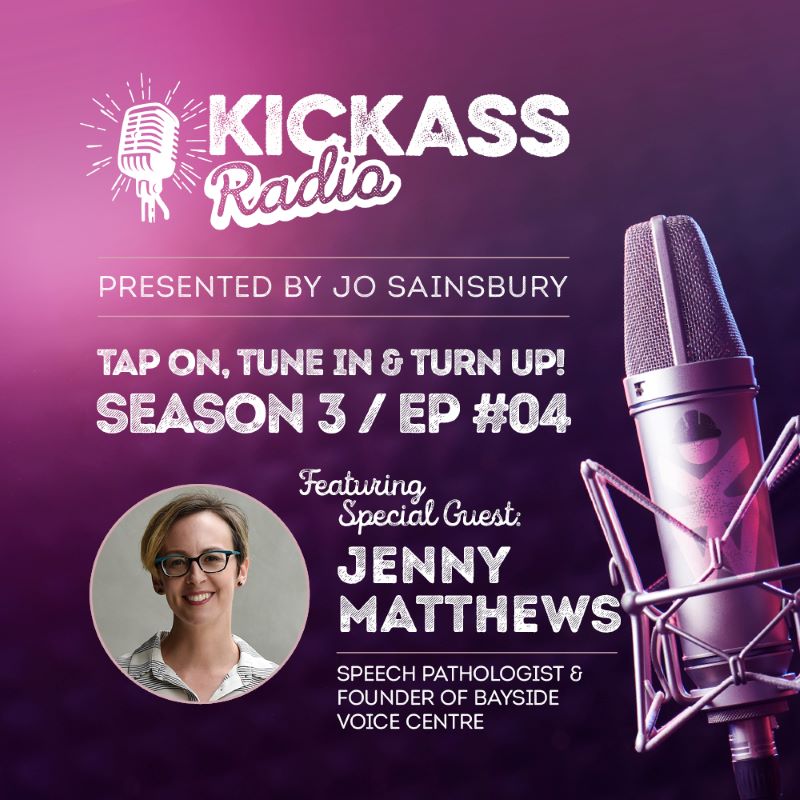 Hear Jenny's interview as a guest on KickAss Radio.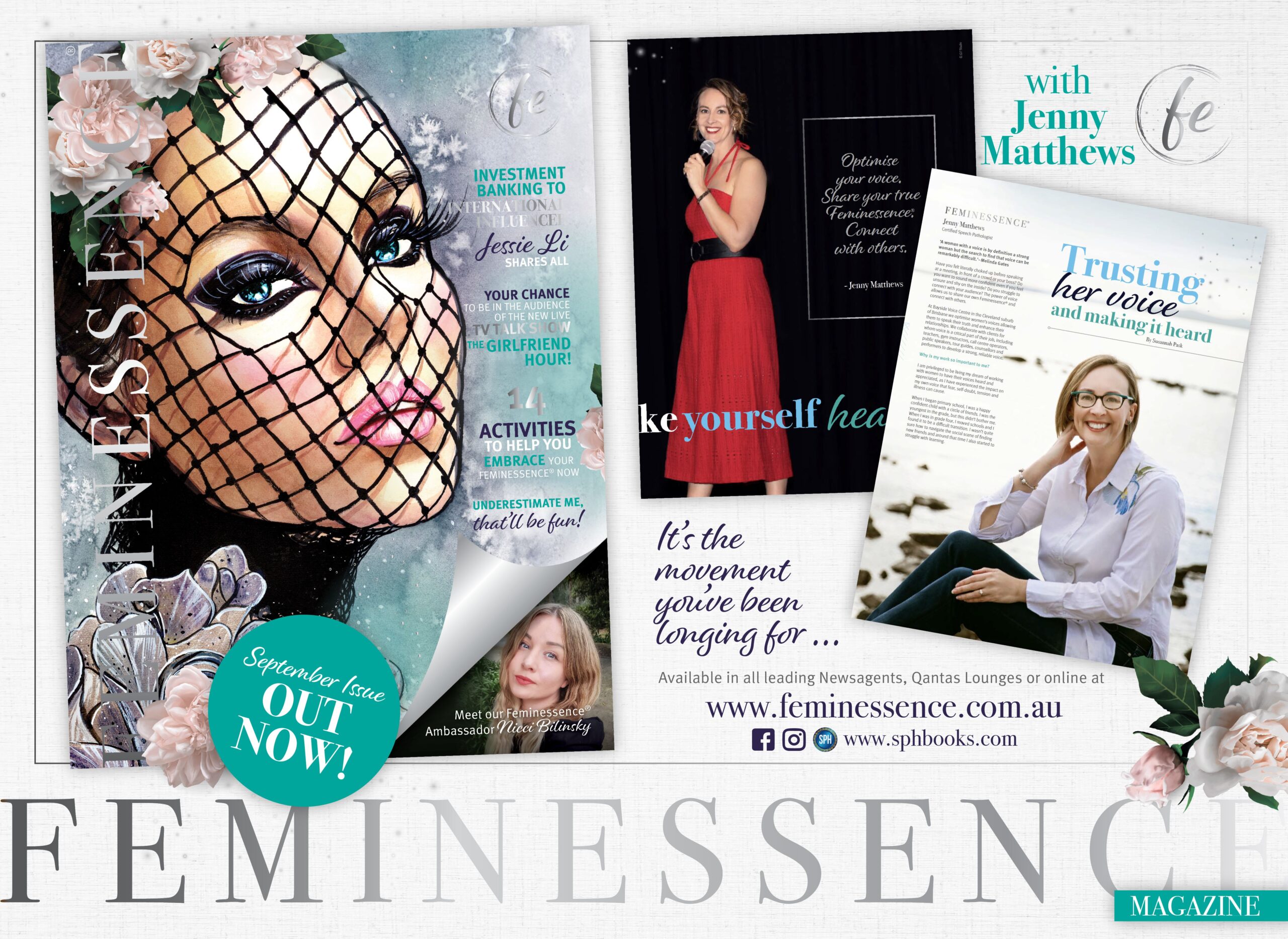 Find out more about Jenny's story in the September 2021 issue of Feminessence Magazine.
Sign up for our newsletter
At Bayside Voice Centre, our goal is to help you protect, repair and optimise your voice with vocal health strategies from Certified Practising Speech Pathologist, Jenny Matthews.
If you would like to receive our occasional newsletter with helpful tips, education and advice, please enter your name and email address and hit 'Subscribe'.
In your Welcome email you will be provided with our Healthy Voice Hints poster with great tips for everyday voice care.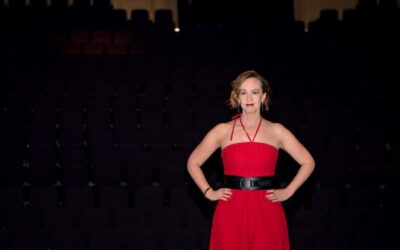 Great practical tips to help you own your voice and transform your life and career with vocal confidence. If presenting confidently doesn't come naturally for you, we're here to help.
read more
Protect And Optimise Your Voice
Contact Jenny Matthews Today