Products for Voice Care
Voice Care and Training Help
Voice care and taining is vitally important for professional  voice users who rely on their voice to be at its peak performance every day.
We have a few simple products to provide the voice care needed to protect and optimise your voice.  Voice exercises and learning how to use your voice correctly are essential to prevent damage, however if your voice has become strained or is not enduring throughout the work day, then maybe a little extra voice care can help.
Please phone Jenny on (07) 3193 5436 or contact by email to discuss the suitability of these products for your situation.
Chattervox Voice Amplifier – For Hire
The Chattervox is a high quality personal amplification device used to:
boost volume particularly in background noise or across a distance.
minimise strain.
support a voice with a temporary or permanent voice disorder.
The Chattervox is designed for professional voice users such as teachers, sport coaches, gym instructors, tour guides, corporate trainers and others who need to be heard in a large space or outdoors.
Bayside Voice Centre offers the optional hire of the Chattervox device for the Brisbane, Bayside and Logan areas as part of client's voice care plan.  Hire is for short term periods up to 3 months which allows time to trial the device, while voice therapy is taking place, across a range of environments and decide if long-term purchase is warranted.
In the Pack
Lightweight slim-line speaker worn on the hip with a detachable 'bum-bag'
Headset style microphone
Battery charger (lasts up to 14 hours).
Storage case
Hire Rate
$20 per week (minimum 1 week – maximum 12 weeks)
$100 deposit
PICK UP ONLY from Cleveland.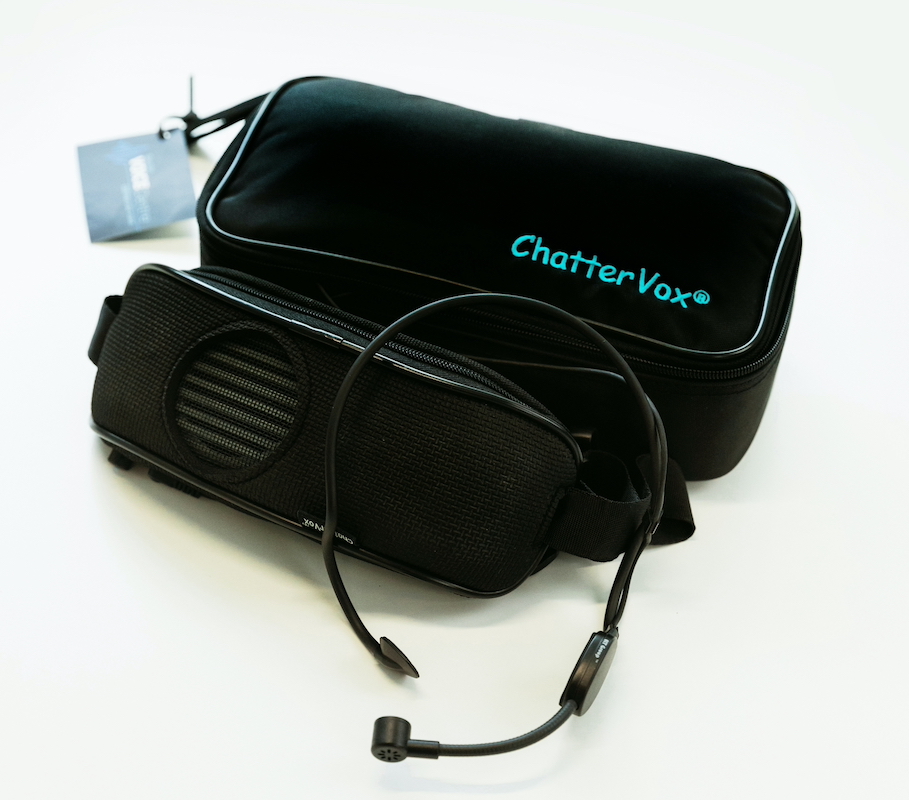 The Voice Straw Cups (with Bayside Voice Centre straws) $60
The Voice Straw cups are a uniquely designed training tool for those who rely on their voice. Train the correct muscles to activate and relieve muscle tension.  
For more information visit The Voice Straw.
In the Pack
The Voice Straw Cup Pack contains the following:
2 x blue stainless steel straws (6mm and 8mm)
1 x black silicone articulation cup for the 6mm straw
1 x straw cleaning brush
1 x white silicone articulation cup for the 8mm straw
1 x velvet carrying pouch for the cups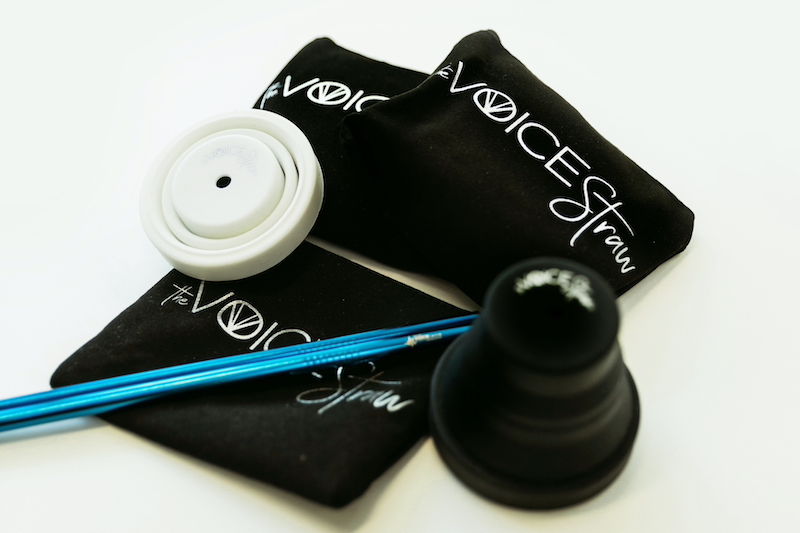 The Voice Straw – Set of 2 Cups $55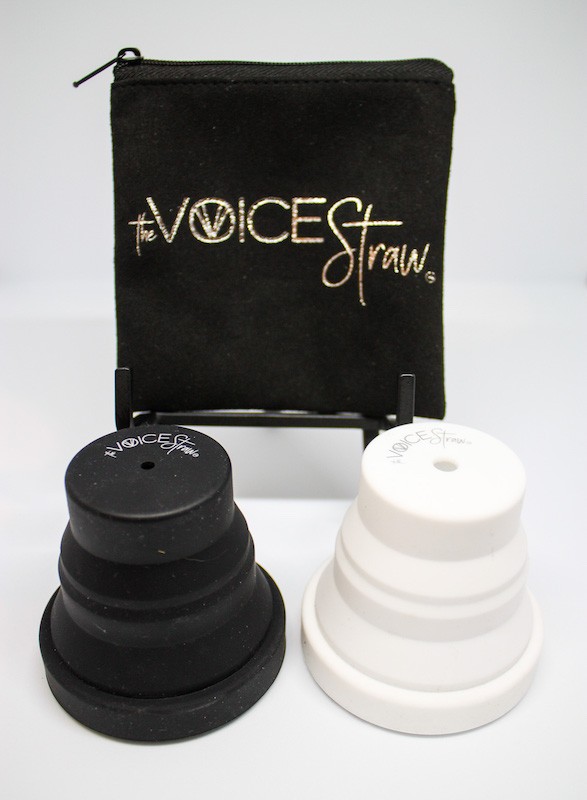 The Voice Straw cups add an additional level of optimal training for articulating vowels and consonants whilst still creating aerodynamic changes on the vocal folds.  Give your voice care plan a boost with additional training options.  
The Voice Straw cups can be purchased on their own.  The cup kit includes:
Black Cup – fits the 3 mm straws
White Cup – fits the 6 mm straws
1 x velvet carrying case
For more information visit The Voice Straw.
Purchase Your Voice Care Products
Contact Jenny Matthews Today